The Big Limpid Lizard Chicken Wipe-out
Tumbleweeds, by T. K.Ryan, August 12, 1979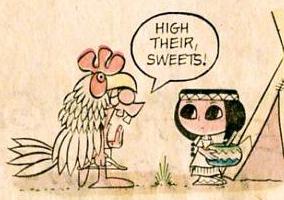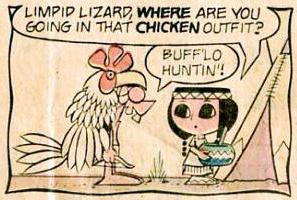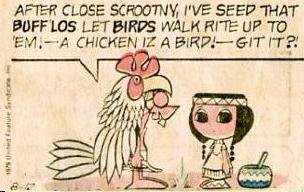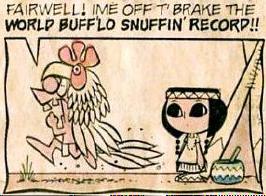 Since "High their" is pronounced the same as "Hi there", I'm not sure what the odd spelling is supposed to be telling us. But that's the way Limpid Lizzard talks.
Return to the Entry "Algorithms".

Blog index
Numeric index
Memoirs index
Alphabetic index
Blog home
Keyword list
Help
FAQ
Click here to send me e-mail.
This page was posted November 17, 2011