Roanne artist Françoise Hyvernat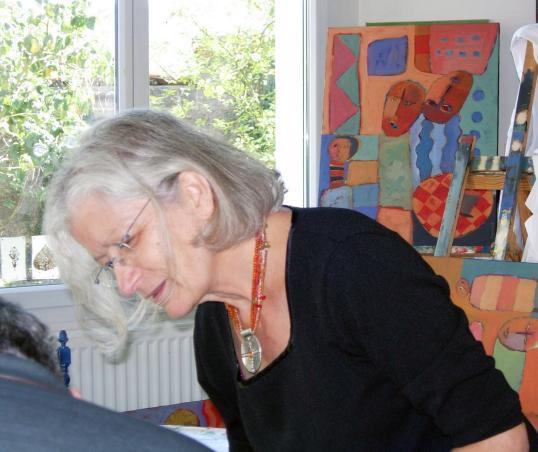 The school helped us find interesting things to do in our afternoons. There are interesting things to see in Roanne and nearby towns. Greg borrowed a château bicycle almost every day, and cycled along the nearby canal.
At Margie's request, René introduced us to a local artist, Françoise Hyvernat. The picture above shows her in her studio.
Previous photo
Back to start
Next photo
---
If you want to send me mail, click here
Click here to go to Larry Krakauer's home page