#0015


Sex in the woods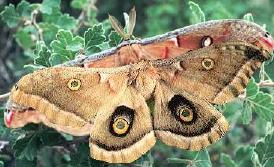 This story will tell you a lot about what I was like as a kid.
Camp Robinson Crusoe was a summer camp located in Sturbridge, Massachusetts (USA). Unfortunately, it has now closed. For its time, it was extremely innovative. It was co-ed, and non-competitive, dispensing with traditional activities like "color wars". It was quite democratic, and allowed a lot of space for individual activities. Each group voted on a group activity for the morning, and then campers were free to sample various individual activities in the afternoon. It was not possible to attend for only a portion of the summer; campers had to enroll for the full eight weeks. Parents were only allowed to visit during two specified visiting days in the middle of the summer.
The groups for the older campers were called "Primitive", in which the campers lived in tents rather than bunks, pumped their own well water, cut their own wood for the wood-burning stove in the kitchen, and cooked their own meals.
I first attended the camp as an "Intermediate boy" in 1952, at the age of ten. I remained a camper through 1957, the second year of "Primitive". Camp Robinson Crusoe was an important experience for me, partly because it was accepting of individual differences. I was a cerebral, very non-athletic kid in a group that was fixated on baseball, but nevertheless I felt myself part of the group. This was in no small measure due to the efforts of our talented head counselor, Larry Paley. In 1999, a reunion of ex-campers of Camp Robinson Crusoe was held, and Larry Paley told this story. I have very little recollection of it myself.
I should set the stage by telling you that my father, Daniel David Krakauer, had been a biology major at Cornell University, from which he graduated in 1935. He had applied to the medical school at Johns Hopkins, but had not been admitted. Throughout his life, though, he never gave up his interest in biology, and when I was young, he taught me a great deal about plant and animal life. He also taught me to keenly observe the world around me, which might account for my strong interest in science. Years later, I was able to take my own children out into the woods, and show them countless things that most people never take the trouble to see.
Having laid the groundwork, let me now bring my narrative back to Camp Robinson Crusoe, on a summer day in 1952. On the way to some group activity, I was observing the flora and fauna around me as usual. Some activity among the bushes caught my eye, and I suddenly shouted to the group, "Look, everybody, two polyphemus moths, copulating!"
About the only thing I remember about the incident was that the counselors all seemed to choke audibly, although I didn't quite understand why. Perhaps they were great fans of this striking moth, Antheraea polyphemus, named, because of its eyespots, after the Greek mythological cyclops, Polyphemus.
Larry Paley said it took him twenty minutes to explain "copulating" to the group, and somehow even longer to explain "polyphemus".
The fact is, as a pre-pubescent ten-year-old, I really didn't understand very much about copulation. It was just a word that my father had applied to the activity the moths were engaged in, and I suspect I had no idea that this was something that might be done by (gasp!) people. I myself didn't have sex in the woods of Sturbridge until ... well, that's another story, one that may or may not make it into my memoirs.
Note: This story first appeared in a separate section of my web pages
devoted to Camp Robinson Crusoe, where it is also entitled Sex in the Woods.

#0015 *CAMP *CHILDHOOD
Next in blog
Blog home
Help
Next in memoirs
Blog index
Numeric index
Memoirs index
Alphabetic index
© 2010 Lawrence J. Krakauer Click here to send me e-mail.
Originally posted February 18, 2010