Spuds
For a while, we took care of our daughter's pet rat, Spuds, because her roommate had a (shudder) cat.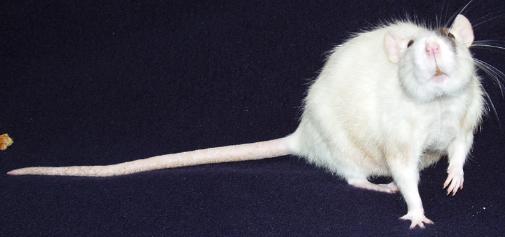 Why was she named Spuds?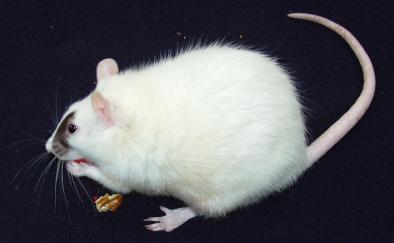 Was it because she was shaped like a potato?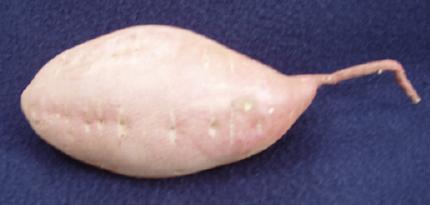 Or was it because the markings on her face made her resemble Spuds McKenzie, the Budweiser "Party Animal"? Scroll down for the answer.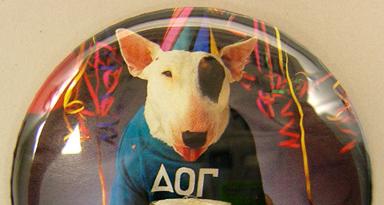 Answer: Spuds was named after Spuds McKenzie, the Budweiser "Party Animal". Her resemblance to a potato came later, springing from our inability to stop giving her treats, because she was so cute. Alas, Spuds passed on to that great maze in the sky on June 25, 2006. She was 2½ years old. My daughter noted, "She will be fondly remembered for her passion for Nutri-puffs and popcorn (and all other food), her inquisitive nature, and her inability to find her way out of her enormous cage." She will live on forever on this web page.
Come to think of it, I can live forever that way, too. But as Woody Allen said, "I don't want to achieve immortality through my works. I want to achieve immortality by not dying."
---
Click here to return to Larry Krakauer's home page
This page was last substantially updated August 2, 2006